Where Can I Afford to Live in Retirement?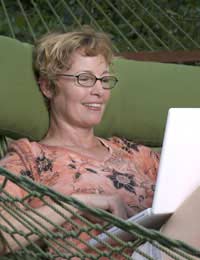 Living abroad in retirement does not need to be costly, but there are some locations where you will get a better quality of life for your money.
With the pound performing weakly against other worldwide currencies, for some people it is no longer a matter of choosing where you want to live in retirement, but choosing where you can afford to live.
Countries that appear to offer a low cost of living on the surface may not do in reality.
It is worth asking yourself these few questions which will help you decide which locations are most suited to your budget.
1) Do You Own Property in The UK?
A) Yes, more than one property
B) Yes, just one property
C) No
2) Do You Plan To Buy Property In Your Chosen Country
A) No, we plan to rent
B) Only If We Can Afford To
C) Yes
3) What Kind Of Lifestyle Do You Hope To Live?
A) We are prepared to lower our standard of living slightly
B) We hope to maintain the same standard of living
C) We hope to improve our quality of life
4) Will You Still Be Returning To The UK Regularly?
A) We plan to only visit every few years
B) About once a year
C) A couple of times a year
5) How Much Spare Cash Will You Have?
A) We would be able to live quite comfortably in the UK
B) We will have a modest income and not much spare cash
C) If we were to retire in the UK we would not have a lot of money
Mostly A – The World Is Your Oyster
From your answers it sounds like you have plenty of options when it comes to choosing your retirement destination. The British pound is at a particularly low point at the moment but if you have enough cash to cover any exchange rate shortfalls this will not be an issue. The most expensive places to retire to at the moment are in Europe because the pound is so weak against the Euro.
The majority of places in Europe such as Spain and France also offer very few tax breaks for UK retirees. If you want to retire further afield to a non-European country such as Africa, Australia or America you should check what exchange rate you will be offered against the pound.
These places are harder and cost more to fly to from the UK, but Australia and the USA can offer a better quality of life in terms of property and prices compared to the UK.
There are parts of Europe such as Turkey and Northern Cyprus that can be tax havens if you decide to pack up and move out there permanently.
Mostly B – You May Be Limited
It sounds like you want to swap your lifestyle in the UK for one in perhaps a more exotic location. If possible you should try and keep your property in the UK and rent in your desired location.
If you have a regular income coming in from the UK it might be a good idea to open up a foreign bank account and transfer your money into the currency of the country you are living. If you want to make the most of your money you should look to countries that are not ruled by the Euro and also the American dollar.
Countries outside of these regions will have the best exchange rates and could also offer tax breaks. Countries like Costa Rica and Panama still offer the sunshine, but are relatively cheap to live in.
Mostly C – Try And Avoid Central Europe
Everybody dreams of retiring to a beautiful country where money is no issue and the sun always shines, and from your answers it sound like you do as well. If you want to live cheaply, countries such as Cuba, Malaysia, Hungary and Costa Rica or most places in the Caribbean can offer cheap accommodation, a sunny climate and a safe environment.
If you still plan to visit the UK frequently you will also have to weigh up how much you will pay in travel costs. It's a good idea to visit a couple of places if you can and experience the local hospitality.
There are no set rules when it comes to where you can and cannot live in retirement, but before you start packing your bags there are a few things you should watch out for. Check the exchange rate of the country you wish to move to and check to see what, if any tax benefits it offers, the last thing you want is to run out of money.
You might also like...