Accounting for Your Mobility and Fitness in Retirement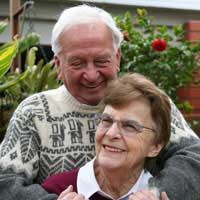 Some people who are looking to move into a new property when they retire will already suffer from medical conditions which will mean ensuring that any new property fits the requirements they need in order to lead independent lives.
There will be those who might be at a point in their lives where they decide to buy a property for a specific reason and might be still enjoying peak health yet, at some point as they get older, either an illness, condition or simply the ageing process might mean that their new home isn't quite as idyllic as they'd originally envisaged. Here are some examples of why you should consider your mobility and, perhaps even more important, your future mobility before moving home in retirement.
People with Disabilities
If you already suffer from some kind of debilitating condition which affects your health, you'll definitely be concerned with ensuring that your new home is suitable and equipped with the type of aids that fully meets your needs. This will vary from one person to the next but the kinds of things you'll be concerned about might include if the doorways are wide enough for wheelchair access and the width of the rooms if you need to use a wheelchair to get around the house.
You may need to fit hand rails, external door rails, ramps, stair lift, bathroom hoist etc. It doesn't stop there either. What about things like the positioning of electrical sockets or ease of using kitchen equipment, for example. In some cases, you may well be moving into a property for just this reason and the house might already be kitted out fully to cater for those who have physical impairments or difficulties of some kind but, if not, you'll need to factor in any additional cost for modifications that would need to made and whether or not there would be sufficient room to make these kinds of alterations.
Looking to the Future
The chances are however, that if you're presently in good health, you may not have given a second thought to mobility issues when it comes to buying a new retirement property. You might have found a house that seems idyllic and be so wrapped up in it that you go ahead and purchase it before you've really given it a lot of thought. Whilst you may be in perfect health now, there are certain things you might have overlooked.
Take people buying retirement homes overseas, for example. There are many beautiful homes built on steep hills. And, whilst you may be running half-marathons or even exerting yourself far more at retirement age, what about when you're 75…85 etc. The chances are that you're unlikely to still be in the same great shape as you were in your mid to late 60s. Then, ask yourself how difficult life might become should you need to walk up a steep hill on the way to and from collecting your pension from the post office or taking a walk to the shops.
You should also consider how far away the shops and local amenities are. Yes, whilst you may still be driving in your early retirement, is that always going to be the case? One day, you might find that you're no longer able to drive, yet your house is a couple of miles away from the nearest grocery store or supermarket. How would you cope then?
So, when it comes to looking at purchasing a retirement home, mobility issues now and, importantly, considering your future mobility, will be something you'll need to think about very carefully.
You might also like...