City Living Vs Country Living in Retirement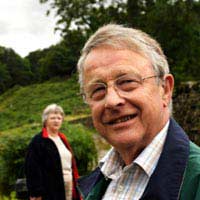 When people think about retirement, picturesque settings with nice food and wine often spring to mind.
In reality though, it can be tough deciding whether you are country bumpkin or a city slicker as both have a lot to offer in retirement.
These few questions should help you distinguish.
1) Have You Always Lived In the City/Country?
A) Yes, I have always lived in the country
B) I have lived in both
C) I have always lived in, if not close by a city
2) Do You Enjoy The Hustle and Bustle Of A City?
A) No
B) To some extent
C) Yes, I'm very at home there
3) What Do You Enjoy Doing In Your Free Time?
A) Walking, reading, chilling
B) I enjoy walking and relaxing but also going out for nice meals and seeing plays
C) I enjoy art shows, the theatre, shopping
4) Are You Quite Independent?
A) I am, but I like to be in a small community where everybody knows each other
B) To some extent, I like my independence
C) I am very independent and don't like socialising with neighbours etc.
5) Do You Need To Be Close to Hospitals/Transport/Shops
A) No, I drive my own car and don't need to rely on public transport
B) I need to rely on public transport to some extent
C) Yes, I don't drive and need to be able to access a supermarket and local shops
Mostly A –Time To Move To The Country
You sound like you are a country person at heart and would be most comfortable in the country. If you have lived all of your life in the country than it could be a shock moving into a city and away from the community you are used to. If you need to be nearer to shops and transport links you could look at more suburban areas but still have the country feel.
If you live in the country you will inevitably need to be quite independent and not rely on others if you move to a very rural location. If your idea of a perfect retirement is sitting relaxing and enjoying the greenery than country living is for you and you might want to leave the city breaks until the weekend.
Mostly B – You Would Be Happy In Either
Whether you're living in the city or the country, it sounds like you would be happy in both. Moving to the inner depths of a large city might not be ideal of you, but somewhere on the outskirts with good transport links into the city sounds ideal.
There are a number of smaller communities outside of larger cities that offer comfortable and peaceful living away from the hustle and bustle of the city but still offer a good choice of restaurants, theatre shows and day excursions.
Mostly C- Head For The Big Lights
Retirement to you does not mean hanging up your glad rags and staying in every night. If you seek adventure in retirement and have a healthy bank balance, the city could be for you. The city is not just for the young and many older people find they feel less lonely in a big city and are more easily able to make friends with others their age.
You don't have to move to London or Manchester to enjoy the city life, but you could move to any number of smaller cities dotted around the UK. A lot of retirees in cities enjoy a hectic social life as there are a number of clubs and activities you can take part in. The city can be more expensive than the country though.
Luckily in the UK you do not have to make a strict decision between whether you want to live in the country or in the city. There are some areas of the UK where there is a stark contrast and difference in the setting, but in a lot of places you can combine country and city living.
You might also like...