The Top Places to Retire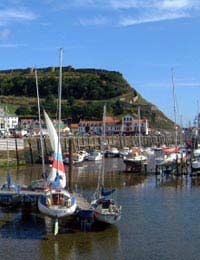 Whether you are seeking adventure or simply looking for somewhere to relax, there are endless opportunities both home and abroad that can cater for you in retirement.
You no longer have to be rich to travel the world and enjoy all the sights it has to offer, and if you plan to sell the family home to fund your retirement you should have the capital to pack your bags and start an exciting new life.
Where to spend your retirement in the UK:
Devon
Devon is always on the top of everyone's list when it comes to places to retire.Its sunny climate and picturesque villages makes it an ideal location to settle down. House prices can be on the steep side though and it will cost around £230,000 for a semi-detached property.
Scarborough, Yorkshire
If it's a sea breeze and long walks across the moors that tickle your fancy in retirement, Scarborough could be for you. It boasts impressive bays and moors and is popular with other retirees. The average price of a detached property is £240,000.
Chester, Cheshire
The picturesque town of Chester is a great location for those that want the best of both worlds, with good transport links to Manchester city and airport, its great if you like the city life but want to come home to something a bit more tranquil. Properties in the centre of Chester do get snapped up quickly though and it is perhaps not one for bargain hunters.
St Austell, Cornwall
With the Eden Project nearby, Cornwall can be a tranquil and a splendid place to spend your retirement, you can stroll along nearby beaches or simply take in the country air. St Austell is an up and coming area so house prices are starting to increase.
Southend-on-Sea, Essex
Southend-on-Sea regularly appears as one of the top retirement destinations in the UK. The seaside resort is a favourite among retirees who are attracted to its seaside persona and close links to London. Some parts of Southend however are not so tranquil and it can attract a rowdy crowd at times.
Stirling, Scotland
The Scottish highlands are a favourite for those seeking log fires and long walks. The cold Scottish climate can be harsh at times but its rich history and sense of adventure can make up for this. Depending on where you look you should also find property a lot cheaper than in other areas in the South of England.
Top Places To Retire Abroad:
Cyprus
Retirees are packing their bags and flying to Cyprus in their thousands. Cyprus has the obvious attractions such as a sunny climate and large number of English speaking residents, but it also has some other hidden gems for retirees.
Retirees in Cyprus benefit from a tax rate of 5% on their pensions as long as they have lived in the country for 183 days.Alternatively, if your pension is smaller you can receive the first €19,500 tax free, rising to 30% on €36,301. Property prices are also a lot cheaper in Cyprus than in the UK and you can often find a property from as little as £80,000.
Panama
Panama has gained a bit of a reputation as a tax haven, and it's not hard to see why.
Any income you receive from assets outside Panama are completely free from tax. Property in Panama is a bit more expensive than in destinations such as Cyprus but it offers a range of benefits for retirees, such as discounts on healthcare, leisure and travel.
France
France has long been a favourite retirement destination for the British and its fine wine and food make it easy to see why. France is also just a few hours away from the UK, which means you can pop over and see family and friends in a few hours.
You don't receive as many tax benefits in France but the lower your income the lower your tax will be.Property in France can be a bit more pricey but still cheaper than most parts of the UK.
Spain
Spain has turned into a mini Britain of late and it is not uncommon to find large British communities in certain Spanish towns. Spain however is not as cheap as you may think, if you are a resident in Spain you must pay tax of 40% on any income from the UK.
Property prices in Spain are relatively cheap, but healthcare can be expensive.
When it comes to your ideal retirement destination, what is perfect for some will be a nightmare for others. You should write down a list of all the qualities you want and need from our chosen destination and then go and visit the place to make sure it lives up to expectations.
You might also like...
Me and my wife are both disabled and are currently living in a park home, we would like to move and thought shared ownership would suit our circumstances
Snooker nut
- 9-May-18 @ 1:58 PM
I am finding difficulty in finding shared ownership schemes for the elderly in Scotland Can anyone help?
John H
- 16-Mar-17 @ 10:11 AM