Questionnaire: Is Your Home Right for Retirement?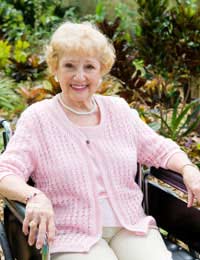 You might think that your home is adequately equipped to deal with any problems that may occur in your retirement, but on further investigation many homes fail the test when it comes to just how adaptable they can be. Nobody likes to think about what the future might hold, but some forward planning could mean that you avoid having to pack your bags and move out of your house a few years down the line.
The following statements should give you a better understanding as to whether your home will suitable for your retirement. For each point, select the statement that is relevant to you:
1. Structure
A) I live in a bungalow
B) I live in a small ground floor flat
C) I live in a three bedroom semi-detached house
D) I live on the top floor of a block of flats
2, Style
A) My home is very modern and has wide passageways and hallways
B) My home is less than 50 years old and could be adapted to incorporate things such as a stair lift
C) My flat is not very big and my rooms are quite cramped
D) I rent my accommodation and cannot make any alterations to the property
3, Family
A) My family and friends are close by and I know I can rely on them
B) I live close to a few friends in a nice quite areas
C) I don't live near friends or family, but there are a lot of retirement people in my neighbourhood, which I feel I could call on
D) I live very far away from all my friends and family and my estate manly consists of young people who I don't know
4, Location
A) My house is very close to bus stops and good transport links, I am also walking distance from town
B) I am not really near any good transport links but have a supermarket and a few other shops in close proximity
C) I don't live near any shops but I have good transport links close by
D) My house is in a secluded area and I am not near any transport links or shops
5, Upkeep
A) My house is fairly cheap to maintain and I have energy saving measures throughout which cuts the bills
B) My house is fairly cheap to run but I do not have anything like loft insulation
C) My house is fairly cheap to run but is a bit larger than I need so my heating bills are often high
D) My house is quite run down and I am constantly having to pay for jobs around the house to be done
Answers
Make a note of your answers and check out which letter you have selected most. Read on to find out whether your home is suitable for your retirement.
Mostly As
If you answered mostly As it sounds like your house is well equipped to take you through your retirement. You may not think it now but your house could be easily adapted in case you need extra help in retirement, like a wheelchair for example. It seems you are in a good area with friends and family close by, which indicates you have help at hand if needed, as well as good access to local shops and transport, which means you can maintain your independence.
Mostly Bs
If you answered mostly Bs it sounds like your home is a safe place for your retirement, but it could be improved. It may be that you will need to install hand rails on the stairs or lower the cabinets in your kitchen, so you should take this into account. It sounds like your house is in quite a good location and you have friends near, if your circumstances change you may want to reassess your position.
Mostly Cs
If you answered mostly Cs you should think carefully about whether your house will be adequate for your retirement as it appears it could have a few problems. It may be that you can make a few small adaptations that will add benefits, such as installing energy efficient features. You may also want to consider downsizing if your house is unnecessarily big.
Mostly Ds
If you answered mostly Ds it does not sound like your house will be suitable for retirement and you should maybe consider looking into moving to an area where you have some friends and family near and some good transport links and shops. You may think that your house is suitable now, but in twenty years time you may wish you had sorted the existing problems out.
Nobody knows what is around the corner, which is why it is important to plan ahead. Often simple changes to a property can make a big difference, or even something like getting to know your neighbours can help you feel more secure.
It is important to be prepared for your retirement, after all you want it to be a relaxing time.
You might also like...