Can I Claim Benefits for Retirement Property?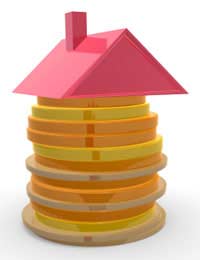 Millions of pounds in benefits go unclaimed every year because people who have reached retirement do not release what they are entitled to claim.
When they reach retirement most people assume that the basic state pension is all they are entitled to, when in fact there is a host of benefits available that can contribute towards the running of your home and making your bills that little bit easier to pay.
Pension Credit
Up to a third of all pensioners in the UK are entitled to pension credit but do not claim it. There are two types of pension credit available; one is guarantee credit and the other savings credit.
These credits are offered to those who have reached the minimum state pension age, which is increasing from 60 to 65 between 2010 and 2020.
You can claim savings credit if you have saved towards your retirement or have a second pension. You can claim it even if you have an income of up to £184 as a single person or £270 a week if you have a partner. The benefit is means tested so they will want to look at your income and judge whether you have enough to live on, if they rule you don't you could be entitled to up to £27 a week. Guarantee credit is designed to top up your income so you have enough to live on.
This benefit is again means tested and will examine how much income you have and any other savings. It can top up your income to £132 a week if you are single, or £202 if you have a partner.
Council Tax Benefit
To claim council tax benefit you do not need to be retired, it is available to those under and over 60 years old. If you are under 60 though you will only be entitled to the benefit if you have savings of less than £16,000. If you are over 60 you will be able to apply for the benefit even if your savings are over £16,000, as long as you are receiving pension credit.
You can claim if you rent, own or part own a property and the benefit can help reduce your council tax bill significantly. It is a means tested benefit so how much you get will depend on your pension and savings.
Housing Benefit
Housing benefit is designed for those who are renting and struggling to meet their monthly payments. You will not be able to get the benefit if you live in the home of a close relative. The benefit is means tested so your local government will look at what money you have coming in and judge whether you need help paying your rent.
Winter Fuel Allowance
Once you are over 60 years old you can apply for winter fuel payments to help keep your house warm in the winter. These payments will range between £125 and £400 depending on age, your income and situation. The payments might not sound like a great deal but they will hopefully allow you to turn the heating up that extra notch.
When you apply for the allowance you will normally have to be living in the UK for a specified week, such as the first week of September to claim for the coming winter. You will not get the benefit if you are in a care home or you are claiming pension credit or jobseekers allowance.
Warm Front Grants
These grants come in very handy when it comes to preparing your home against the elements. They can help pay towards heating and insulation improvements in your home, either rented or owned. You should apply for the benefits if you are over 65 and are claiming any sort of pension credit, council tax benefit, housing benefit or jobseekers' allowance.
Cold Weather Payments
Another benefit of being eligible for pension credit is that you will be able to apply for what is known as a cold weather payment. These payments are paid out on a weekly basis when the weather reaches a certain temperature. You will roughly get around £25 a week every time the temperature drops below zero. If you qualify for this benefit you should receive it automatically, but if in doubt you should contact the department of work and pensions.
Many people worry when they reach retirement about how they are going to maintain their property, especially through the winter months. If you are nearing 60 or have already reached retirement it is worth contacting the Department of Work and Pensions to find out what you are entitled to or calling in at your local pension or jobcentre to ask their advice, it could end up saving you thousands a year.
You might also like...
Myana - Your Question:
Hi , my husband is 60yr of age and still working full time with and earning of 1100£ per month, I work partime and I'm 56 years old and I was diagnosed with breast cancer 4 years and always find it difficult to keep active I get out of breath very quickly I'm a cleaner operator but I still kept my job. I wanted to know if we entitle to get a retirement place with the council of we both need to be over 60 year old. Thank you
---
Our Response:
Talk to your local council as many council's allocation policies vary slightly.
PropertyInRetirement
- 6-Jun-18 @ 12:53 PM
Hi , my husband is 60yr of age and still working full time with and earning of 1100£ per month, I work partime and I'm 56 years old and I was diagnosed with breast cancer 4 years and always find it difficult to keep active I get out of breath very quickly I'm a cleaner operator but I still kept my job. I wanted to know if we entitle to get a retirement place with the council of we both need to be over 60 year old . Thank you
Myana
- 5-Jun-18 @ 3:21 PM