Is Interest-only Mortgage Viable in Retirement?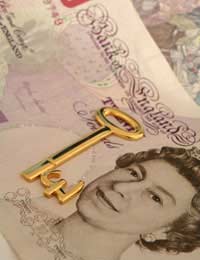 Interest-only mortgages have surged in popularity in the last few years. These types of mortgages are not without their critics though and many people are campaigning for interest-only loans to be scrapped.
But it does not look like interest-only is going anywhere anytime soon.
Interest-only has become popular because it allows the borrower to only pay off the interest on a mortgage and not the actual capital. For example, if your monthly mortgage payment is usually £800 a month, paying only the interest could reduce it to £500 a month, but by only paying this you are not reducing your actual loan on the property.
Turning to interest-only in your retirement offers you a way to reduce your mortgage payments and stay in your home, you will however need to prove that you have a way of paying back the capital at the end of your mortgage term.
Who Is Using Interest-Only?
In 2009 around 8% of all mortgages were on an interest-only basis with a repayment vehicle in place. A further 14% of mortgages were taken out on an interest-only basis but worryingly had no repayment vehicle in place.  
Ideally somebody taking out an interest-only mortgage should have a way to pay the mortgage at the end of the term. If you are in retirement this poses problems because your income will usually drop and you will not have as long to pay off the capital.
Interest-only is popular for those in retirement who:
Have other savings in long term investments that will mature in a few years.
Those that have invested in buy-to-let properties and plan to sell the home at a later date to pay off the capital on the interest-only deal.
Those that have some capital in their home and plan to get someone to sell it when they die to pay off the capital
Retirees who have a large amount of savings but would need to sell some assets in order to repay the capital.
When Interest-Only is not Viable?
What might seem like a viable option for you to repay the capital may not seem that way to the mortgage lender. Lenders are cutting back on who they offer this type of loan to and you will not be able to rely on your property going up in price as a way to lower your payments in future. Nor will you will able to say you will downsize your property in order to pay off the capital.
A mortgage lender may view both of these options as risky because it is not guaranteed that your property will go up in price or that you will be able to sell it.
When Interest-only is a Good Option in Retirement
A mortgage lender will not be opposed to you taking out interest-only in retirement, but they may take some convincing. The more savings and assets you have, the more likely you are of being able to use interest-only. If you want to use it because you cannot afford to repay the loan on a capital basis then interest-only will not be for you because unless you have a way to increase your retirement income or earnings in the next few years you will be stuck.
If you want to pay interest-only while you wait for some investments to mature or you sell a property than this is likely to accepted as it is a strategic move, it is not something that is being done out of desperation in order to pay your mortgage.
If you do take out an interest-only mortgage the lender may want to review your case on a yearly basis to make sure you are still on track to have some method of paying back the loan.
Interest-only has come under a lot of scrutiny and has been seen as irresponsible lending. For the right borrower though interest-only is a good way to spread out your investments and maintain your position on the property ladder by having lower mortgage payments. If you do plan to use interest-only in your retirement though you will need to make sure you have a suitable repayment vehicle in place.
You might also like...