Retiring to Spain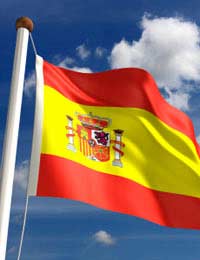 Spain has always been the most popular country for Brits to retire to. Since the explosion of package holidays back in the early 70s, it has attracted millions of people with its biggest attraction obviously being the relatively sunny and warm climate it enjoys in general year round.
Because there are a lot of expats from the UK living there now, it's also a prime location for retirement as Brits can often form their own communities in places where there are few, if any, language barriers although that scene is predominantly relevant to its popular Costas.
Climate
Spain does have its four seasons but in general they are a lot warmer and a lot less extreme than here in the UK which is one of Spain's greatest appeals when it comes to retiring there. Most parts of Spain have hot summers and both mild springs and autumns with just occasional rain.
However, if you prefer your summers hot and generally sunny and warm weather year round, your best option is the Costa del Sol. This is also the place where you're likely to see the largest concentration of Brits.
Culture
In the broadest sense, Spain can be typically divided up by its native culture and its reputation as one of the major holiday 'capitals' of the world although there's a lot more to it than that. If you choose to live within its interior, you'll experience a far more traditional Spanish way of life.
On the Costas however, things can sometimes seem a little similar to the UK, only with better weather. Its major cities are just as culturally vibrant as other major European cities with Madrid, Barcelona and Valencia just three of its most popular and attractive cities.
Medical Care
Spain has a fairly good standard of public health care but if you intend to retire there, it's far better to take out health insurance to gain access to the private sector. The private sector tends to be quicker and offers a higher level of care and English is more widely spoken. Although costs can vary, you're looking in the region of £1,000 per couple, per year.
Property
Buying property in Spain can be quite a complex process and it's important you get a good English speaking real estate lawyer who can talk you through the process. Many expats choose to rent a property first of all and look to buy later which gives them the opportunity to search out the best deals and to understand the whole house buying process a lot more.
Shopping in Spain
You can buy most of the things you can get in UK supermarkets in Spanish ones, although the brand names will sometimes be different. If you like delicatessens and fresh fish, you'll not be disappointed with the range and quality of the fresh food on display in most Spanish supermarkets.
In more rural areas, you're bound to come across market days where you'll pick up some great fresh produce. For arts and crafts lovers, handmade Spanish products in wood furnishings, leather shoes, textiles and suede can be picked up at bargain prices and the likes of Barcelona and Madrid are a must for fashion enthusiasts.
Cost of Living
Although the gap has narrowed over recent years, Spain generally has a lower cost of living than most EU countries. You can often dine out for far less than you could in the likes of other European countries and another great appeal to retirees is that the warmer climate means that your annual bills for utilities such as gas and electric will be far less than in most European countries.
You might also like...