Obtaining Legal Advice When Moving Abroad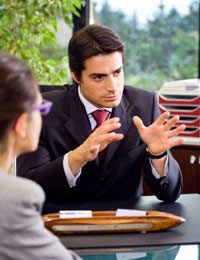 If you're considering emigrating abroad, from a legal perspective, your thoughts are probably going to be more concerned with ensuring that you have the right paperwork with regards to visas and work permits. However, it is vitally important that you obtain proper legal advice if you're relocating overseas as there are many other aspects of the law associated with emigration which you'll need to take into consideration.
Furthermore, it's also useful to get this advice from someone in the host country who understands the country's legal system when it comes to emigrating and who speaks the local language.
Tax Liability When Emigrating
If you're moving abroad when you retire, you'll need to find out if you are still liable to pay tax on any income which you receive from the UK. You may also need to pay tax on the income you derive from the UK in the country in which you decide to settle so it's important you check this out.
Offshore Banking
A good legal advisor will be able to tell you all about the law on different taxation rules which will apply in your new country of residence and will be able to advise you on offshore banking options in order to minimise your tax liabilities. This will also include things like asset protection and estate planning.
Welfare Rights Abroad
If you are moving abroad to another country in the European Economic Area (EEA), you might still be entitled to claim certain benefits abroad which you'd been claiming in the UK. Alternatively, you may be eligible to receive a particular benefit of the country in which you're going to be residing.
Health Costs
If you're receiving certain benefits in the UK such as state pension, incapacity benefit or widows' or bereavement benefit, you should seek legal advice in order to be able to transfer payments over when you're emigrating. This will also enable you to access the same free or reduced cost medical treatment if you're relocating to a country in the EEA.
However, it's important to know the law and just what you are and aren't covered for and it's usually recommended that you also take out some private medical insurance to cover things like private medical care, dental treatment and repatriation to the UK.
Accommodation Costs
Buying accommodation abroad can be fraught with difficulties and red tape when it comes to the law and emigration which is why you should seek out the services of a proper real estate lawyer in the country in which you're going to be residing. The local British Embassy or Consulate will be able to advise you on good local English-speaking real estate lawyers.
Registration
Always ensure that you register with the local welfare services shortly after your emigration. This is especially important if you're heading to an EEA country and wish to continue claiming state benefits. Registering with your nearest British Embassy or Consulate is also useful in case you encounter an emergency abroad.
Other Issues
Other legal issues you'll need to attend to include opening a foreign bank account to even making (or revising) your will. Basically, a good lawyer will be able to help you with all of the practicalities above and it's important that you seek out professional advice as not only will you then fully understand all of your legal obligations and entitlements when you're abroad, failure to do so could mean you are breaking the law and that could mean risking fines, deportation and, in certain countries, even imprisonment.
You might also like...