Could My Bad Health Prevent Me from Retiring Abroad?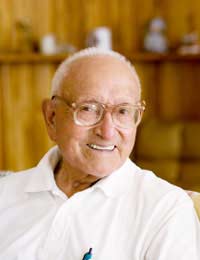 If you suffer from bad health this does not mean you will have to sacrifice your dream of retiring abroad, it does mean you will need to take some precautions though.
Not every country will be as generous as the UK when it comes to looking after the sick in retirement.
These questions should help you decide whether your health could be an issue when you retire abroad.
1) Where Do You Want To Retire To?
A) Within the EU/EEA
B) Iceland, Liechtenstein and Norway
C) Outside of the EU/EEA
2) How Much Treatment Do You Require?
A) Not day-to-day
B) Regular treatment but only every couple of months
C) My health is deteriorating and I need constant supervision
3) Do You Have A Carer/Partner With You?
A) Yes, my wife/husband
B) No, but I have friends in the area in which I wish to move
C) No
4) Can You Pay For Private Medical Treatment?
A) Yes, we have set aside a substantial amount of money to pay for my health costs.
B) I can afford the basic care
C) I can't really afford anything unless it is provided by the NHS
5) Do You Claim Any Benefits In The UK?
A) Not at the moment, just my pension
B) I claim some sickness benefits
C) Yes, sickness and disability benefits
Mostly A – There's Nothing Stopping You
There are roughly 27 member states within the EU, as well as Iceland, Liechtenstein and Norway. If you plan to move to one of these countries it will almost be like a home away from home. These countries have an agreement with the UK and will provide you with the necessary care.
If you started to receive benefits in the UK before you jetted off to your destination you will be able to claim these abroad as well, as long as you stay within the designated countries. Incapacity benefit, disability benefits and your pension will all be payable if you move to the right countries.
If you have somebody to look after you this will ease the burden of your care and if you don't need day to day care your health should hopefully not in your way too much. It would be wise to keep a safety net in the UK and keep your property intact, so if your health does get worse, you can always cut your stay short.
Mostly B – Be Careful
From your answers it sounds like you would be best to stick to European countries, or those such as Iceland, Liechtenstein and Norway. You need to live somewhere that will offer you the same health care as you would get in the UK. If you have already started claiming some claim benefits in the UK these should transfer over to your chosen country, as long as this has been agreed with the UK. You will be able to find this out by contacting the NHS.
If you need regular treatment it is a good idea to make sure you have friends or somebody you can rely on close by in case you need help. If you need to fly back to the UK for treatment you will also need to check that the area to retire to is close to an airport.
Mostly C- You Could Struggle
It is always risky to travel abroad when you are not in good health, but this is even more so if you plan to live in the country. If you need constant care and are planning to retire outside of the UK you will need deep pockets to fund any foreign health care in countries such as the US.
You may also not be able to claim your usual benefits. If you are planning to move alone this brings added risks as you will have no help. It might be an idea to look at destinations in the UK to retire to. It might not have the yearlong sunshine or exotic location but it does offer a generous healthcare system and help in your retirement.
The final decision on whether you can manage to live abroad will in the end come down to you. Only you will know in your heart if your health will be too much of a struggle and hold you back overseas.
If it is not your physical situation but your finances that are holding you back this can be rectified as a lot of countries will offer the same service abroad as they do in the UK, but instead of dreary rainy Britain you can get treated in the sun.
You might also like...