Paying for Your Retirement Property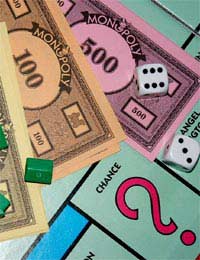 One of the most popular ways to fund your home in retirement is through equity release, this market is growing tremendously as more elderly people look for ways to stay in their property but still have money to spend.
Funding your property in retirement can be tricky because you do not have a regular income coming in so you have to look towards your existing assets.
The equity release market is still fairly new compared to the overall mortgage market, but it is a sector that is growing at a rapid pace.
According to figures from SHIP (Safe Home Income Plans) which represents 90% of the equity release market, the total value of new business that was carried out towards the end of 2008 reached £303.3m, this was a £27.6m increase on the previous quarter.
Some 7,942 policies were sold towards the end of 2008, which was a 15.7% increase on the previous month.
Its figures also show that lump sum mortgages are growing in popularity, with the value of equity that was released towards the end of 2008 reaching £169m, compared to £145.2m towards the start of the year.
Drawing out money in stages is also on the increase. Almost 60% of equity release mortgages that were taken out in 2008 were drawdown plans.
The amount of money that was drawn out through drawdown mortgages was £218.9m in quarter three of 2008. While the value of lifetime mortgages outstanding has now passed the £6bn mark and looks set to increase as the market grows in popularity.
How Much Does Equity Release Cost?
Equity release has not yet become very mainstream among banks, so you will need to visit a financial adviser in order to take out a loan against your property. Costs involved in visiting a financial advisor can all add up.
The first cost you will have to pay will be the completion, application or arrangement fee, this will be between £300 and £600 and this will cover all the administration costs. You may find your lender refunds this fee when your deal is completed.
Valuation fees are the next sting in the tail, costing between £200 and £300. For this fee the lender will value your home to make sure it is worth what you claim it is, the higher the value of the property though the more the fee will be, so if your property is worth £800,000, your valuation fee could be well over £1,000.
You will also have to take into account any legal and solicitor fees, which are likely to work out between £300 and £600.Buildings insurance will also need to be taken out for the time your equity release plan is in place, this insurance normally costs around £200 to £300 a year.
An early repayment charge could also be added to your bill if you decide to pay back the loan early, this type of charge will normally come into play if you want to repay your loan before you die.
Depending on who you go to for advice you may need to pay an arrangement fee. Some brokers will charge a fee while others will not; if they do, guidelines suggest it should be between 0.5% and 1.5% of the overall amount you are borrowing.
As the elderly start to feel the squeeze of the credit crunch on their savings, more people than ever are looking towards equity release to fund not only their property but their living expenses in retirement, it is a good strategy as long as you are aware of all the risks.
You might also like...