How the Credit Crunch Hinders Retirement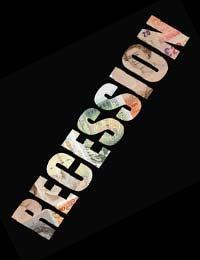 If you thought the credit crunch only affected the housing market you were wrong. If you are coming up to retirement you may wish to look at your finances again and make sure you can afford to. The credit crunch may sound like a fancy ice-cream flavour but there is nothing attractive about how the economic slowdown will impact your retirement.
Your Pension
A lot of pensions have shot down in value as a result of the credit crunch and many people are finding they have to work longer than they originally planned.
Recent findings show that nearly a quarter of UK workers expect they will now have to work longer because of the credit crunch and a number of people are expecting to work up to five years longer because of the crunch.
This is mainly due to the fact that people's pensions are not performing as well as they should be. Your government pension should be unaffected but personal pensions are suffering. These types of pensions normally rely heavily on funds, especially property funds to make their money. Your company will have invested in various schemes for you, so if they lose their worth so will your pension.
This does not mean that your pension will be worthless, just that it may not have been worth as much as it was a few years ago.
Rising Interest Rates
Many people enter into retirement confident they can live off their savings. When interest rates drop though, so do your savings. Many retirees use their savings and give themselves a monthly income from them. If the interest rates are low, so will your monthly income, so you may have to carry on working until the interest rates rise again and you can afford to use your savings.
It is not uncommon for people to use the equity in their homes to partially fund their retirement, a process known as equity release. During a credit crunch though your property is going to be valued at significantly less then it would be if you waited a couple of years. If you do decide to draw out equity from your property during a credit crunch you could find yourself out of pocket.
Going Abroad
The credit crunch is having a huge impact on holidays and drawing out your pension abroad. Travelling during a credit crunch is not the most economical times to decide to get away.
The pound is low against the euro, so whether you are thinking of holidaying abroad or loving out there, you should think twice about whether you are getting value for money.
How the Credit Crunch can Improve Retirement
While there is never a good time to be made redundant, there may be a convenient time. During a credit crunch firms are looking for ways to let go of staff as smoothly and as easily as possible. One of the ways in which it does this is by offering voluntary redundancy. This can be music to the ears of people who are looking to retire early and receive a large sum of money. Taking voluntary redundancy can knock a couple of years of your retirement age as you will receive a large lump sum of money.
The credit crunch affects every walk of life but if you are entering into retirement you are likely to lose out if you have a company pension or substantial savings. If at all possible you may want to wait a while until the economic storm has calmed.
You might also like...