Paying for Retirement Care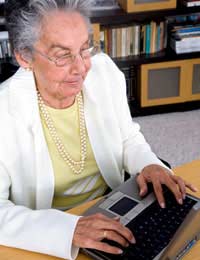 The cost of care in retirement can claim a huge chunk of your budget so it is important to know what you are letting yourself in for.
Funding Care
According to recent figures from Age Concern some 2.5 million people have some need for care and support in their old age. This figure accounts for around 10% of England's 65 plus population, so if you are at this stage in your life the chances are you are going to need to think about paying for some form of care in your retirement.
A lot of the care that people in retirement call upon is based at home or involves somebody coming into your home to help you.Recent figures show around 150,000 older people purchase private home care with around 118,000 a year opting for private care homes.
Care Home Funding
From October 1 2007 care homes in England receive a flat rate of £101 per week and this figure looks set to increase. This is a substantial increase from previous contributions which could be as low as £40 a week.
However residents that are in a higher band and require a lot more care from the NHS will receive £139 from the NHS.Figures show around 3% of authorities set a low level for which people are eligible, with 25% setting it as moderate and 70% at the higher end of the scale with 2% at critical.
If you get care at home you will also receive the flat rate of £101 a week from the NHS. The extra income could mean the difference between staying in your property or having to move out.
Around 30,975 elderly people receive care funding as continuing healthcare from the NHS.
How Your Home Determines Your Pay
When it comes to how much you receive in care allowance the value of your old home plays a large part in determining how much you will receive in care allowance.
In England if you have less than £13,500 in savings your local authority will look into funding your entire care. Your local authority also will pay for your accommodation and part of your care but not all of it if your savings are less than £22,250.
Your former home's value will be taken into account when your local authority decides how much money you can receive for care.However in certain circumstances they will ignore your old home if your spouse is still living there or a relative over 60, there are other considerations they will take into account such as whether the person is disabled.
Your first 12 weeks in a care home will be seen as temporary and your local authority will not take into account your property, if your stay becomes permanent then they will start to work out your care allowance.
Cost of Care
Net spending by public authorities on care services for the elderly averages around £5.69bn. Private payment is estimated to be just under £6billion.
Around 1.23 million people aged 65 and over in England receive local authority commissioned social care, with around 150,000 people purchasing private home care, with 118,000 older people purchasing care homes places privately.
You might also like...