Keeping Your Independence In Retirement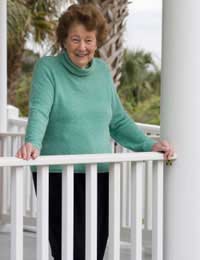 Planning well in advance of your retirement is crucial if you're looking to remain independent throughout your later years. Whilst financial aspects are by far the most important consideration you'll need to plan for, 'independence' itself is not simply determined by the level of income you'll have to enjoy as there are a number of other factors too.
Furthermore, although we'd all want to maintain our independence as long as possible, it's inevitable that some of us will reach a point in our lives where, from a health perspective and through no fault of our own, we may have to accept that we may need others' help too.
Financial Independence
For those who can afford to retire outright, it's important that you've planned to do so having taken sound financial advice and have made the decision to retire at the appropriate time. There are several articles contained on this website which go into the finer detail of financial planning for retirement more thoroughly but at a basic level, you'll need to ensure that you've got a firm idea of what level of income you're going to have upon retirement, factoring in pensions, annuities, savings, bonds etc along with calculating your expenditure.
No doubt you'll be looking to maintain a certain standard of living and, where possible, you'll want that to be of a similar standard to that which you enjoyed whilst you were working. You'll also need to take into account the future in terms of planning as best as possible for perhaps 20 or even 30 years ahead.
On the other hand, there are those who might feel they cannot afford to retire completely and maintain the same standard of living which they've been accustomed to which may mean taking another job, perhaps even just part-time, to supplement your income from other sources. In fact, for many, this turns out to be a preferred option as it allows them to still feel of value and they also enjoy the social aspects of employment as well as it enabling them to maintain their independence.
General Independence
Leaving aside the finances, there are other aspects of your retirement you should also be focusing on if you want to remain independent and many of these are tied up with both your physical and emotional well-being. Firstly, on the physical side, the good news is that we're all living longer and healthier lives. Therefore, as a consequence of that, it means that we're less reliant on others in our retirement years. The best way of ensuring that stays the same for as long as possible is to keep fit and active which means taking regular exercise and eating a healthy, balanced diet.
On an emotional level too, it's important that we have a good social network of friends who we see regularly. Additionally, many retirees also maintain a positive mental outlook on life by spending time with their grandchildren, or pursing hobbies or even returning to study something that they're interested in. Others go on and make valuable contributions in a voluntary capacity. And, it's a combination of all of these things which help us to keep our independence and a sense of our own identity in retirement.
Other Considerations
Of course, none of us can predict the future and it is important for us to accept that at some point we may not be able to look after ourselves and we may need to be looked after by others, e.g. by employing a home-helper or moving into a residential home. If you're married or have a partner, you may be faced with the possibility of being widowed and you may end up with some kind of illness or disability which makes it difficult for you to be self-reliant.
No-one can know their future for certain and yet, whilst perhaps mobility issues may simply require some modifications around the home for you to be able to remain independent and to look after yourself for a while longer, all you can do to keep your independence for as long as possible in your retirement years is to plan the finances and to look after your health as best you can both on a physical and psychological level as, perhaps, it might even be your emotional attitude to life and any setbacks you might encounter which will, perhaps, play the most crucial part in maintaining your independence.
You might also like...