Early Retirement Options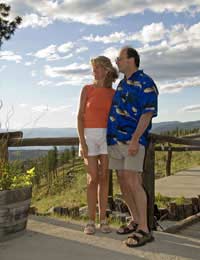 'Early retirement' is a phrase which most of us will have used and wished for at some point in our working lives and, whilst for many, it will always remain a pipe dream, for others it can be something that's very achievable.
Usually, however, unless you've won the lottery, inherited a significant sum of money or have simply worked extremely hard in a high-paying, successful job, you'll probably only have this option if you've planned to retire early many years ahead.
What Would I do if I Retire Early?
Although the vast majority of us have no option but to work through until retirement age (and these days often beyond) - for those who are able to retire early, many simply choose to work on until retirement age as they envisage that their life would become meaningless and unstructured if they didn't have to go to work each day.
However, early retirement doesn't necessarily have to mean kicking your heels together wondering how you're going to spend your days. Many people who can and do choose to retire early often do so for several reasons including either one or a combination of the following:
Moving into self-employment or running their own business
Investing capital into other businesses from which they can draw an additional income in a non-participating capacity
Using their time to work in the voluntary sector
Using the time to take more holidays and to travel more extensively
Using the time to learn new skills and pursue existing hobbies or take up new interests
Financial Considerations
Before taking the decision to retire early, you need to plan things carefully and to seek advice. Firstly, it's important to know that you can afford to retire to do so. Therefore, you'd need to seek professional advice on the financial aspects such pensions, annuities and investments, any assets you own and the income that will be derived from those, what other dependents you have and what financial provisions you might need to make for them.
You may also wish to consider the possibility and potential implications of releasing equity in your home if you don't plan on leaving it to anybody after you die and possibly business planning and funding if you're retiring early in order to set up your own business or to invest in another business. You'll also need to consider your everyday living expenses, any debts you might have and the kind of regular income you'd want to maintain a particular lifestyle.
Other Considerations
It's a simple fact that financial considerations will be the major determining factor in whether or not early retirement is a possibility for you. However, there are plenty of independent financial advisors who would be able to calculate that for you. In addition to the financial aspects, however, you'll need to think long and hard about your reasons for wanting to retire early and what your main goals and plans are alongside any concerns you might have as many people who have chosen to take early retirement because they have been well capable of financially being in a position to do so have come unstuck later as it hasn't lived up to their expectations, hopes and desires.
And, with more people living even longer and healthier lives these days, retiring early might well find you regretting the decision later on as you might have achieved all that you've wanted to in your early retirement yet then find it difficult to either return to the workforce or in terms of how you're going to fill your days satisfactorily. Therefore, early retirement and your options are things that should be carefully considered and planned from a personal, practical and financial perspective before reaching a decision that could dramatically change your life for better or worse.
You might also like...