Pro's and Con's of Equity Release Schemes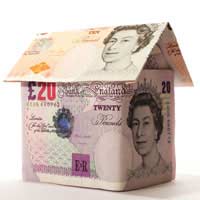 On the surface, equity release schemes can often seem to be an ideal solution for retired homeowners as they can either be used to free up a lump sum or provide an additional set amount of regular income. This can obviously help if you own a property which is worth a considerable sum of money yet you only have a limited disposable income.
The two most common forms of equity release schemes are called 'home reversion plans' and 'lifetime mortgages' and both will be discussed later in this article. Nevertheless, in spite of equity release often being the solution to many people's financial problems, it is an issue which you need to consider very carefully as it's not the ideal solution for everybody.
Therefore, it's important that you seek out as much professional advice as you can before entering into any kind of equity release programme.
What Is Equity Release?
The term 'equity' is used to describe the difference between the mortgage on your home and how much your property is worth. For example, say you have a home which is now worth £250,000 yet you only have a mortgage of £150,000. This means that you have equity worth £100,000 which is tied up in your home. However, equity release schemes can enable you to free up part or all of the equitable value of your home.
The Advantages Of Equity Release
It can provide you with a lump sum or can be released so that you can receive it as an additional source of regular income
You can still remain in your home for as long as you choose although you can still move house but that may come with certain restrictions in some instances
The Disadvantages Of Equity Release
By releasing equity in your home, the value of your estate will decrease which will also lessen the amount that any children and/or other beneficiaries will receive upon your death
Equity release can also affect your entitlement to certain grants and means-tested benefits
If you're selling off all or part of your home, any borrowing you may subsequently make against the remainder of the property in the form of a secured loan means that your home could be at risk if you fail to keep up with repayments. Therefore, in some circumstances, it may be better to look at alternative sources of raising finance which are less risky
Often it works out cheaper to downsize to a smaller property in the long term as opposed to entering into an equity release scheme
Home Reversion Plans
Home reversion plans are types of equity release schemes whereby you sell a percentage of the value of your home to a company in return for a regular income, a lump sum or a combination of both.
Pros
– You still own the portion of the property which you have not sold which means that if there's any increase in the value of your property between now and your death, your estate will still benefit from that increase. You can also remain living in the property for a nominal rent until your death or if you have to sell the house in order to pay for nursing home costs
Cons
- These types of equity release schemes can often take a lot longer to arrange and many companies can be highly selective about which properties they will consider to be eligible. Another important consideration is that if you were to die shortly after beginning the plan, you might have ended up selling off part of your home rather cheaply.
However, some companies will give a rebate if your death occurs within the first few years. Also, if you come to sell part of your home, you will not get the full market value
Lifetime Mortgages
These are where you take out an interest only mortgage against the value of the equity in your property. However, you don't have to pay any interest on the mortgage whilst you're living as this is added to the mortgage capital and then the whole debt can be paid off from the proceeds of the sale of your home after your death.
Pros
– You still own your home so any growth in value your home experiences still belongs to you and you can take out a lifetime mortgage from as young as around 55
Cons
- You might be prevented from moving home and further loans might not be available to you if you've borrowed a substantial amount against the value of your property or if house prices were to start to plummet. And, if that was to happen, it could well mean that a sharp fall in house prices coupled with the higher interest rates often associated with these types of equity release schemes might result in there being little or no equity left to inherit by the time of your death
Therefore, although there can be many benefits to equity release schemes, they are not suitable for everybody's needs or circumstances and the release of equity is not something you should enter into lightly. You should seek expert advice and become familiar with all of the facts and any small print before entering into any agreement when it comes to the release of equity.
You might also like...