Choosing a Budget When Buying a Home in Retirement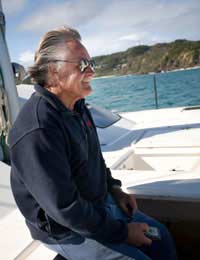 The scale of the financial preparations you've made for when you retire will ultimately determine what your options are if you're looking to relocate in retirement. There will be a number of factors which you need to consider when choosing a budget to match your expectations and here is some useful advice on how you should go about it.
Budgeting For Your Lifestyle Requirements
You should be planning your budget in retirement over a period of about 20 years as although your health cannot be guaranteed for this length of time, it's far better to be financially prepared for a retirement well into your 80s as opposed to having to face the nightmare scenario of you outliving your projected income.
There will obviously be adjustments to be made when drawing up your budget plans due to a number of aspects of both your income and expenditure changing once you're no longer at work. For example, you'll be able to disregard items such as the cost of commuting to work, lunch costs, buying new clothes for work etc yet on the other side of the coin, your retirement will give you the opportunity to go on holiday more, you may wish to take up more hobbies, for example so, whilst you'll save money in some areas, you'll probably be spending it in others.
PAs a general rule, it's advised that when it comes to preparing a budget in retirement, you should be looking at maintaining a lifestyle that uses up to around 80% of the income you've been accustomed to whilst you've been working.
Your Home's Equitable Value
The value of the equity in your current home will ultimately determine what your relocation options are when you retire alongside any savings, investments and pensions that you have.
Assuming you have paid off your mortgage, adding the equitable value of your home to the value of all the other sources of income you have and dividing that total over a 20 year period will enable you to establish what your relocation options might be. For some people, this will allow them to purchase a property abroad and to retire overseas, whilst for others they might choose to downsize to use part of the equity to put towards their day to day living expenses.
Then there will be those who may need additional healthcare support and will need to establish the level of support they require and whether or not their budget will allow them to consider their preferred housing options and, if not, whether they'd be eligible for any state help. For example, residential care costs will often be the highest over a period of, say, 20 years but you may decide that your budget is far better suited to moving into an assisted living or sheltered housing development in terms of both their affordability yet still enabling you to have the kind of lifestyle that you'd hoped for.
In essence, it's all about balancing your future accommodation needs and preferences alongside your lifestyle choices and marrying those up with the amount of income you're likely to receive throughout your retirement combined with the amount of equity you'll be able to release by selling your present property. Once you've worked this out, you'll be better placed to be able to decide what solution would best fit your needs although you might also want to seek advice from a professional independent financial advisor.
You might also like...