Considering Medical Costs UK & Abroad & its Impact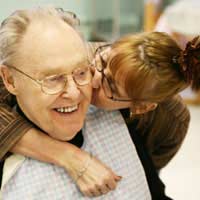 As we head into our retirement, most of us will be focusing on how we're going to spend our increased leisure time and barely give a second thought to things such as medical costs and health insurance. Of course, here in the UK, we're fortunate to have the National Health Service which we all often take for granted but, given that many people choose to retire overseas, it's crucial to know what charges we could incur if we were to fall ill or get injured overseas, as the cost of treatment could run to an astronomical sum. The fact is that as we get older, it becomes increasingly likely that we're going to need some form of medical help at some stage.
EEA Countries
EEA countries refer to those countries who are part of the European Economic Area and most of us will be familiar with carrying an E111 card in the event that we need medical assistance whilst we're on holiday in these countries. However, it's important to note that even though this entitles you to receive emergency medical treatment in any of these countries, it would not cover you for all non-essential treatment. Therefore, you'd need to take out a comprehensive private health insurance policy if you were looking to retire overseas to make sure you were adequately covered against illness or injury. This kind of policy tends to cost from around £1500 a year for basic cover up to £3000 for a fully comprehensive policy for a couple retiring to one of the EEA countries.
Other Countries
If you're heading further afield to, perhaps, somewhere like the USA or Canada, the annual cost of this type of insurance could be as high as £10,000. You should also note that in certain countries outside the EEA, private medical insurance is compulsory for foreign residents. However, whether compulsory or not in the country you are considering moving to, proper medical insurance is not something you should take any chances with. You can buy these policies in either the host country or from UK insurance providers but if you choose to purchase a policy overseas, make sure that you determine that it covers you for all eventualities.
In the UK
Many UK retirees these days will also opt to take out private healthcare insurance too. Although all UK residents are entitled to free healthcare on the NHS, a private insurance policy will enable you to get private treatment more quickly for perhaps minor, non-life threatening conditions than you could do on the NHS.
This type of policy would cover you for the costs of specialists, surgery, nursing bills and will also mean that you have a choice of which hospital you'd prefer to be treated at. Facilities will tend to be better. For example, even if you'll still be treated at an NHS hospital, you'll receive a private room and will benefit from better food and your room will be more well-equipped although you need to shop around as policies tend not to cover you for long-term chronic conditions and there are other exceptions to the kind of treatment the policy will cover.
Dental work is a good example whereby your policy might not cover you for that and you'd need to take out an additional policy for any dental coverage.The key thing to remember is that health insurance, especially if you're retiring overseas, is something you need to consider very carefully in retirement because even if you're in good health now, none of us can predict the future when it comes to our healthcare needs.
You might also like...