Finance and Looking After Your Wealth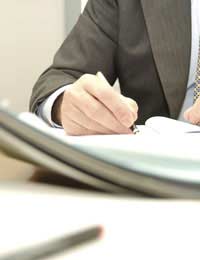 In addition to drawing up a budget in retirement to help you manage your money on a week by week basis, it's also important to consider the bigger picture when it comes to looking after your finances. Although you can do this yourself, unless you've a solid financial background it's going to be better if you seek professional help in this area as certain aspects of it can be quite complex. However, here are some of the areas you should be considering in order to make the best use of your finances in retirement.
Savings, Investments and Tax
ISAs, savings bonds, unit trusts…the list is endless! The complexities surroundings different types of savings schemes and investments are enough to leave your head spinning and some of your savings will also be liable for income tax. Therefore, you should be looking to seek out the advice of an independent financial advisor in order to put your hard earned savings to work in the best possible manner. A financial advisor will be able to help you make the right kind of planning decisions to minimise the amount of income tax you'd be liable for and will be able to explain in more depth what is meant by low, medium and high risk investment plans to determine what kind of plans suit your own specific needs as well as being able to pinpoint the best savings plans for you.
Equity Release
Some retirees consider raising some extra capital by releasing equity out of their property during retirement. Often, this is a good way of obtaining additional cash for things such as luxury holidays, a new car, help with funding a child/grandchild through college or contributing to a child's wedding but it isn't suitable for everyone and it can be a risky business. Therefore, once again, it's worth seeking out professional advice as there could be safer and more cost effective ways for you to obtain additional cash.
Estate Planning
At some stage, you're also going to want to think about what happens to your home and finances once you've passed on. So, in order to protect your wealth, you're going to need to draw up a will which you should view as a 'living document' which should be regularly revisited from time to time and adjusted to take into account any changes in finances or other circumstances. Tax laws are often changed and, if you sell up to go and live overseas, this might also have implications for your tax liabilities both in the UK and in the country you decide to set up home in so as well as a will, you should seek advice with regard to issues such as inheritance tax, setting up trusts and the giving of financial 'gifts' etc all with the aim of keeping within the law yet to maximise the potential of your assets, savings and investments.
Ultimately, sound financial management in retirement is going to be responsible for helping you lead as comfortable a lifestyle as you can, safeguarding you financially for the duration of your retirement and will enable you to pass on as much of your wealth as possible to your next of kin after you die.
You might also like...