Costs Involved in Living in Sheltered Accommodation & Assisted Living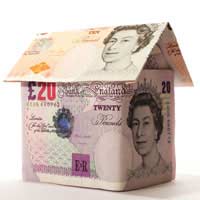 As mentioned within other articles contained on this website, the cost of moving into an assisted living accommodation is always going to be more expensive than the cost of sheltered accommodation as you will be paying for more services within an assisted living care facility than you would have access to in sheltered housing. That said, you can also obtain extra-care sheltered housing in certain areas whereby additional care help is provided above and beyond what normally constitutes sheltered housing so sometimes the 'wording' of a particular scheme can be misleading, even if that's not deliberate.
To confuse matters a little further, assisted housing developments can be as diverse in facilities and services (and so in cost too) as the difference between staying in a 4 or 5 star hotel so in terms of actual costs of these kinds of housing developments, you would really need to approach the people who run the particular development first to gain an idea of cost. However, in general terms, this article aims to look at the kinds of things in both types of developments which will incur charges so, when looking to make comparisons, these are the sorts of issues you'll want to find out more about.
Assisted Living Costs
There could be variables because of the size and the type of the apartment or flat and perhaps because of certain modifications that have been made within it to assist with mobility problems, for example. Then, there will be costs depending on the levels of support and care which are needed. For example, help with bathing, washing, getting dressed etc.
Costs will vary depending on whether or not you're sharing accommodation or living by yourself too. Then there might be meals, special dietary requirements, providing a laundry service, a cleaner, any medication management or regular hospital transportation. You'd also need to find out if all utility bills and council tax was covered in the fees and about any additional costs for things like recreational trips, trips to the barbers or hairdressers, for example. In effect, what you can see here reflects what assisted living is all about and how it is inevitably more expensive than sheltered accommodation. Assisted living developments cater for people with very different needs and so costs will vary tremendously depending on your specific needs.
Sheltered Housing Costs
There is likely to be a service charge and you'd need to find out if there are any charges for things like ground rent and insurance. You'll also need to establish who is responsible for the maintenance and upkeep of the property and if they're responsible for repairs and whether or not you incur additional charges for that. You'll be contributing anyway to paying the warden's (or care manager's) wages so you'll want to establish what responsibilities they have to you and whether or not you pay for things like communal laundry facilities on top of your charges or if they're included as well as finding out about additional costs such as maintaining communal garden areas, for example.
All assisted living care housing and sheltered accommodation housing developments will produce a handbook specifically detailing the kinds of facilities they offer alongside a full breakdown of all of their charges - both mandatory charges and optional additional expenses which you may or may not wish to take advantage of.
The best thing to do in weighing up your options if you are considering either assisted living or sheltered housing in your retirement is to gather as much literature about the specific housing complex/development as you can and then arrange a visit to see the housing and facilities for yourself where you'll be able to have any questions answered by the resident warden or care manager.
You might also like...