Sourcing Income Through Retirement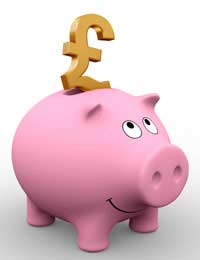 Retirement is often an issue that people have mixed thoughts about. For some, it's an opportunity to free up more time to do many of the things that you did not have time to do when you were working. For others, however, the spectre of how they're going to fund their retirement looms forever large as retirement draws nearer.
Therefore, whilst some people will be better off in retirement than others, the financial implications of retirement affect each and every one of us so it's important to get to grips with how you're going to source your income in retirement as early as possible. And whether it's pensions or savings or looking at jobs in retirement, there are a number of issues you may need to focus on.
Savings, Stocks & Shares
Hopefully, you'll have put some money aside throughout your working life to help put towards your retirement. In addition, you may have put some of your earnings into stocks, shares and bonds.
Pensions
Most of us are only too aware that the basic state pension will barely cover life's essentials. However, some people have the misconception that the state will look after them once they retire. The fact of the matter is that it's only meant to cover things like utility bills and basic food and clothing. Even then, many people still find it a struggle to survive in retirement on the basic state pension alone.
Therefore, before you even get close to your retirement years, you should be making provisions to have an additional pension you can rely on. For many people, this is provided by a company pension scheme or through taking out a private pension. It's also important to check that you are eligible for the basic state pension long before you retire.
Social Security Benefits
In addition to pensions, you may also be eligible for certain social security benefits. Things like winter fuel payments, free public transport, housing benefit and council benefit as well as other benefits may be available to you. And, whilst some of these may automatically be triggered once you hit retirement age, you have to apply for others. Therefore, you need to establish what benefits you are entitled to.
Work
Thanks to new age discrimination legislation which took place in 2006, you do not necessarily have to retire once you reach retirement age. In fact, many people have gone on to work well past the point where previously they'd have been forced to give up their job - some for pleasure and others because they need the money to maintain a certain retirement lifestyle.
Many workers now continue working full or part time at their existing job that they may have held for many years. Others may choose to retire from their current job at the point at the they hit retirement age but will then go on to seek alternative jobs in retirement within another field which is often on a part-time basis but can be full-time too.
These days, there are many companies who offer a vast range of retirement jobs and, because of the new legislation, many more are addressing the needs of retired people who still want to work. You might also look at becoming self-employed or seek out many of the increasing number of work from home opportunities that are available.
Money From Hobbies
Retirement is often a great time to pursue your hobbies and some people even turn these into a money-spinner to generate an additional source of income. Perhaps, you're a keen gardener and decide to offer your services to neighbours or maybe you collect antiques and decide to trade on the likes of EBay.
Just remember, however, that all earnings derived from your hobbies will still be liable to income tax. Some people have converted hobbies into full-time retirement jobs so successful have they been.
Your Home
If you own your home, there are several different ways of freeing up equity in your property to give you an additional income in retirement. For many, home equity release schemes are the perfect solution for gaining an additional income in order for them to be able to maintain a certain retirement lifestyle. However, these schemes are not suitable for everybody and can be fraught with danger.
Therefore, it's important to seek sound professional advice from an independent financial advisor if this is something you're considering. Selling your home and downsizing to a smaller property is another way of sourcing income from your home in retirement.
Inheritance
A considerable income may be derived from an inheritance you're expected to receive. Perhaps your parents are still alive when you retire. With inheritance, however, it's something that is out of your control to a large extent. You don't know when your parents might die and you cannot always be sure of the exact value of the inheritance you'll come into one day.
For example, a parent may need to use money they'd set aside for inheritance to pay for residential care costs. Therefore, whilst an inheritance is something you can put to the back of your mind, it's not something you can rely on by a specific date.
Whatever sources of income you can derive in retirement, it's important to plan early if you want to be sure you can maintain a retirement lifestyle that suits you. Retirement planning is crucial in order to avoid financial difficulties later on in life when you should be enjoying your retirement, not merely surviving it.
You might also like...