I Moved to a Retirement Village: A Case Study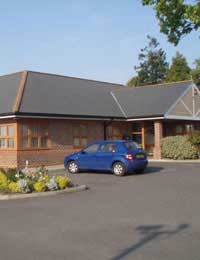 Moving into a retirement village does not have to mean waving goodbye to your social life and independence - in fact it can mean the opposite. It can be heartbreaking to pack up and sell your home that you have lived in all of your life, but moving into a retirement village can in many ways increase your quality of life.
Making The Move
Gladys was 79 years old and lived by herself in a small two-bedroom bungalow.
"I loved my bungalow but even though it was only small the upkeep was becoming too much for me. I didn't want to rely on my family to keep coming around every week and having to tidy up for me and do the gardening," says Gladys.
Gladys was adamant she did not want to go into a care home, because she had visited a few friends in care homes and she knew it was not for her.
Consulting With Family
"My family had seen some retirement apartments in a retirement village advertised in an area close to where they lived. My daughter took me one day to see the apartments and even though they did look lovely, I still wasn't 100% sure if they were right for me," explains Gladys.
She was lucky because the apartments she had seen were offering a rental scheme whereby she could keep her own house and rent an apartment for a month to see if she liked it.
"After a month I knew that the apartment would be my new home. It was nice to have other people around me and look out of the window and know that help was at hand. But I also felt like I was able to shut the door and have my own space if I wanted," she says.
Gladys's apartment was one of many in the retirement village, which also had a live in nurse and care assistants.There were also a number of restaurants on site and daily activities for people in the retirement village to take part in.
"The retirement village was completely different to how I had imagined it. I thought it would be dreary and not much fun, but after just one week I had started to make new friends and I was going to quiz nights and getting involved in all the activities in the retirement village. I felt a lot safer there than I ever had in my own bungalow, as we had at attendant in each building." says Gladys.
Paying For Care
Paying for care in a retirement village is not cheap, Gladys was lucky and she was able to use the money from the sale of her home and received a littler help from her family to help cover the costs.
"I chose one of the smaller apartments in the village, I still had my own kitchen and bathroom but it was one of the smaller ones. It would have been nice to be able to afford a more spacious one, but that was a sacrifice I was willing to make," says Gladys.
Gladys's care cost covered all of her meals, a weekly bed change and any laundry or housework that she needed done on a daily basis."My family could visit me whenever they wanted and they could see that I was happy and enjoying my retirement living there," says Gladys.
"Looking back I wish that I had moved out of my old property sooner as my new property suited my retirement needs a lot better. I know that I can grow old here and there will be someone on hand to help me if I need it," says Gladys.
Retirement villages can be a small luxury for some in retirement, but that luxury comes at a price and it will undoubtedly mean you having to sell your own home and dipping into your savings - but if you can't enjoy yourself in retirement, when else can you?
You might also like...