About Our Site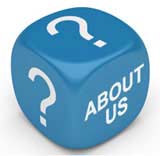 PropertyInRetirement was formed to offer a unique reference point on choosing the right retirement property option for you.
Retirement is supposed to be one of the happiest times of a person's life, it's a time to kick back and relax, so it is important to make sure that your property needs are taken care of.
Buying a property in retirement can be a very different experience from buying in your twenties, it can be tricky to get a mortgage with no income and you will have different housing requirements. Your needs can change as you get older and you will need to find a property that matches your physical and financial needs. There are a number of options for people in retirement and PropertyInRetirement helps you explore these.
PropertyInRetirement provides all the information you need to help you make an informed decision about what is best for you in retirement, so all that is left for you to do is sit back and enjoy it.
While there is a lot of information available about buying a property and your finances, these are often geared towards the younger generation. PropertyInRetirement is designed specifically to cater for those about to enter into retirement or are worried about their property needs when they retire.

Related Articles in the 'Site Information' Category...